What's it really like to work in schools today?
How do the 'critical incidents' in our lives and our work influence our sense of identity and our values and what impact do they have on our likelihood of surviving and thriving in the profession?
Those moments – or chains of events – we remember with multi-sensory clarity – how have they affected our confidence, our effectiveness at work, our close relationships, and our perceptions of the teaching profession?
What brings us a sense of reward and fulfilment and results in joy, purpose and satisfaction?
What bends – and threatens to break us a humans and as educators?
What lessons can we learn as professions and what lessons can the wider profession take from our stories?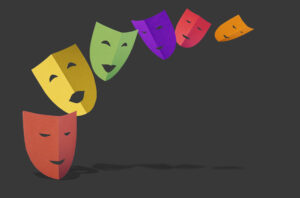 These six 'little' (!) questions form the heart of the new book I'm embarking upon for Sage Education. With this new project, I'm building upon my doctorate on balancing teaching and parenthood and my two books, How to Survive in Teaching and A Little Guide to Teacher Wellbeing and Self Care (with Adrian Bethune of Teachappy). Like all my work, it is underpinned by pragmatism, experience, stubborn optimism, and the premise that, however lonely this job can sometimes feel, we are not alone. It will be painstakingly research-based but infinitely accessible over a quick coffee in the staffroom, and it aims to provide practical ways forward for individuals and schools and ultimately have a positive impact on our noble and beleaguered profession.
I want to collect your stories – of key incidents or chains of events that had a profound impact on you – from the apparently incidental to the searingly life-change. I want to amplify your voices – those of the new teachers, the leaders, the teaching assistants, the business managers and all the staff working in schools and share your stories (all of which will be fully anonymised) in order to shine new light on the lived experience of working – hoping to work, or having worked – in schools.
Interested in the findings? Watch this space – I'll be sharing nuggets and thoughts through the writing journey here and on my Twitter, Instagram and LinkedIn pages.
Would you like to contribute? I'd love to have as big a range of voices as possible, and as the project progresses, will be requesting stories related to specific themes or from specific voices in order to ensure, as far as possible, inclusivity. I won't have the scope to tell every story in detail but every story will form a piece of the mosaic and the themes you illuminate will all influence the book. Follow this SurveyMonkey link to share your story:
As ever, it is a huge honour and a huge privilege to represent the voices of fellow educators.